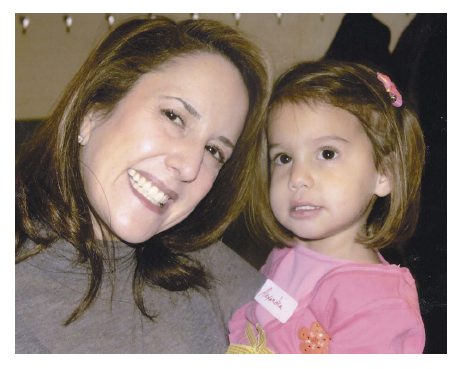 Lisa is a young mother living in the West Village recently diagnosed with a deadly form of leukemia (AML) that must be cured with a bone marrow or stem cell transplant. DONOR DRIVES ARE LISTED BELOW. Testing is simple, painless and fast. It's only a registration form and a cheek swab. Lisa's doctors need to do a bone marrow transplant in the next 4-6 weeks.
Unfortunately, there is currently no perfect genetic match in the banks but doctors say that her Ashnekazi background should make it easy to find a match if we can get enough Jews tested. Not enough Jews are in the bank to save her life as well as others in need. You can help – get tested If you are between the ages of 18 & 55 and of Eastern European (Ashkenazi) descent, get tested to find out if you may be a donor match! Testing involves a mouth swab for saliva on the inner wall of your cheek and only takes a few minutes.
Upcoming Donor Drives in Honor of Lisa
Sunday, February 10
When: 9am – 3pm
Where: Ramaz Middle School,
114 East 85th Street
Monday, February 11
When: 8:00 – 1pm
Where: Rodeph Shalom Congregation
7 W 83rd Street
Tuesday, February 12
When: 8:30am- 12:00pm
Where: JCC of Manhattan,
334 Amsterdam Ave @ 76th St.
Wednesday, February 13
When: 4:00pm-8:00pm
Where: The New Shul @ Village Community School,
272 W. 10th St. btwn Greenwich & Washington Sts.
Thursday, February 14
When: 8:00am-2:30pm
Where: Temple Sharaay Tefilia,
259 E. 79th St. @ 2nd Ave
For more Drives and additional information:
http://www.GiftForLisa.com